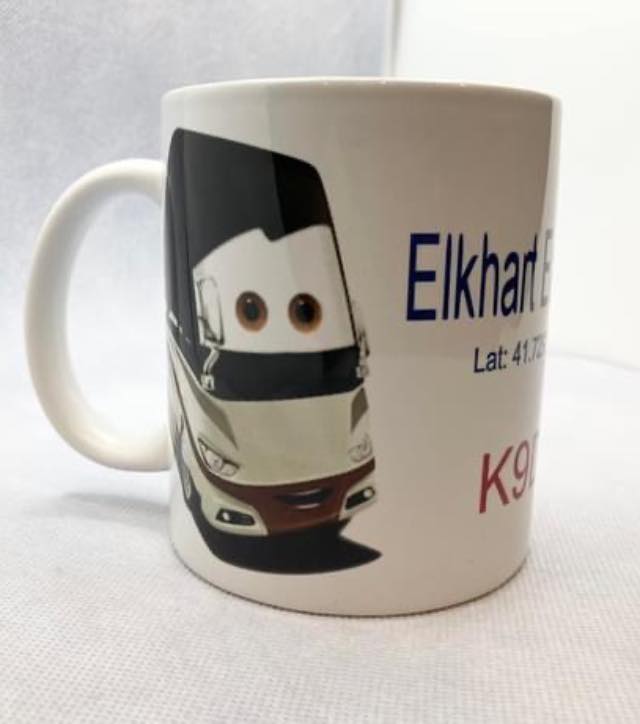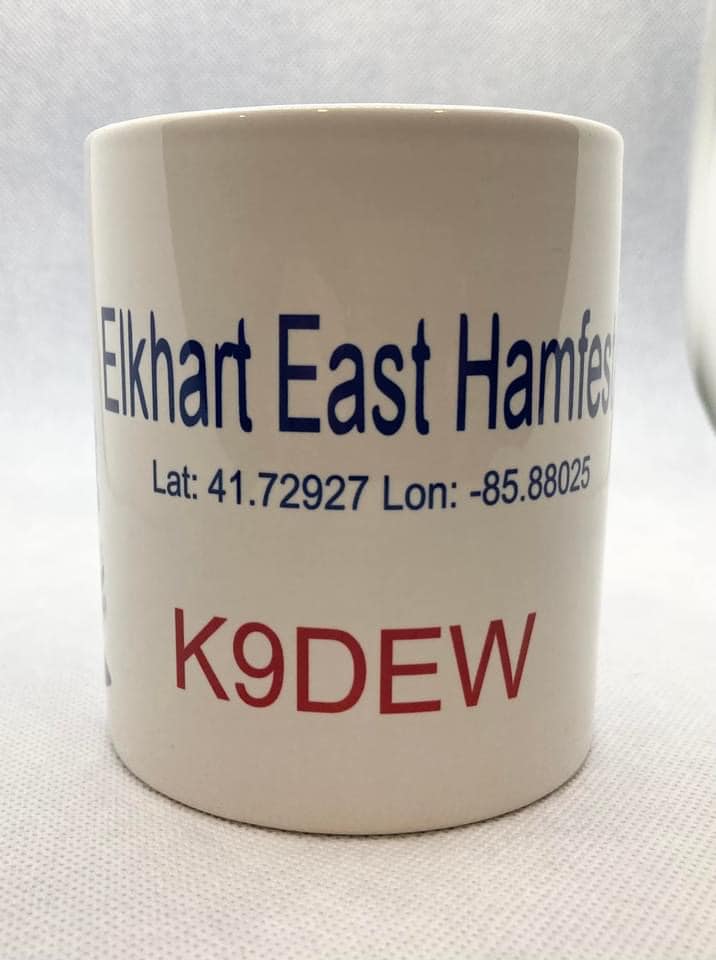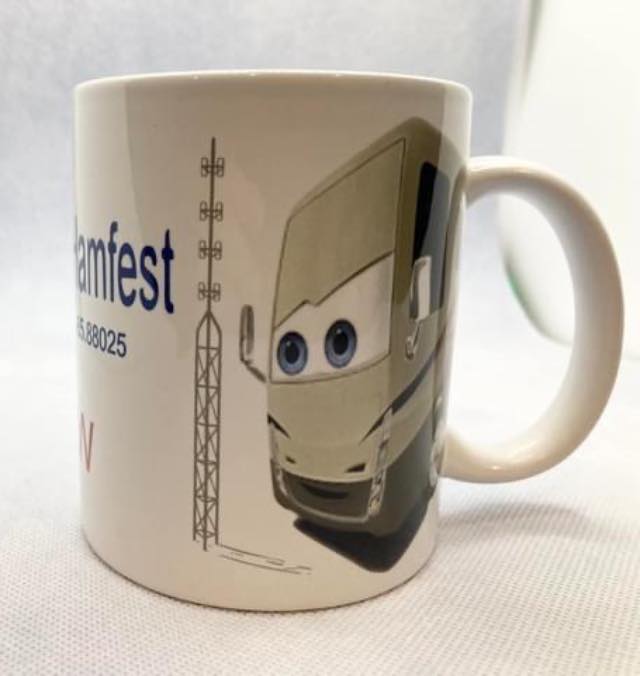 Custom coffee mugs are available with your callsign and the Elkhart East Hamfest logo for $10.
Mugs will be available for pickup at the Elkhart East Hamfest (August 3th, 2024).
At this time, we are not offering an option to have the mug shipped.
To order, Paypal $10 using the button below..
Select "Add Special Instructions to the Seller" on the payment page, note that the
payment is for a coffee mug, and include your callsign as you want it printed on the mug.
Orders must be received by July 28, 2024.